Mikael joined Gateway Digital as a CEO for both Finland and Sweden in June 2019. He has an extensive experience in coaching teams for better performance through employee engagement. He has also been working in the IT industry with consulting, sales and development. In these areas, his largest contribution has been in the area of change management.
He also has excellent level of understanding multicultural group dynamics from working and starting up both consulting and developing organizations in multiple countries.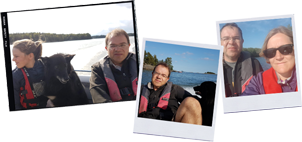 In the past, Mikael was a part of the General Management team in Aditro for six years and he was directly involved in both divestment's and acquisitions. With Aditro his responsibilities also included key account management and business strategies with financial steering modelling.
Team and change management, finance, sales and software development have been his forte.