Suparna Dasgupta heads the Marcom department. She is at the forefront of the communication function and responsible for building brand strategies, corporate positioning & identity building, and strategic communication for all the Business Units and Brands.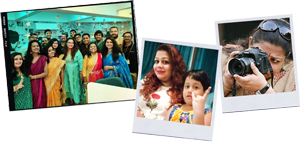 With an extensive 15+years of experience in PR, corporate communications and brand management, she consistently delivers strong messaging and thought leadership based on human insights and business acumen.
Suparna has a Master's degree in Journalism and an MBA in PR Marketing.