Pavak Shah is the CSO & EVP Sales, AutoDAP. He Joined AutoDAP in 2019 and is at the helm of Sales Strategy Definition and Implementation for AutoDAP in Europe – primarily Germany, France and Portugal.
Pavak believes in Strategic alliances approach and holds a multifunctional experience at Gateway between 2002 to 2017 when he was involved in Global Sales, HR, and Global Operations. He founded Hydroponics IoT and innovative education provider companies while being on sabbatical from 2017 to 2019.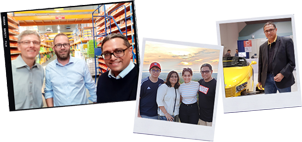 Shah holds a B. Com. degree from Gujarat University and pursued his MBA from Bowling Green State University, Ohio, USA.