ABOUT

Pratik Mehta

As Group Chief Operating Officer, Pratik heads the Operations of the company globally. With 18 years in the global IT industry, his experience spans across devising Corporate Business Strategies, managing customer relationships and ensuring Operational Excellence company-wide.

In Addition, as the Chief Executive, he plays a key role in driving strong and sustainable growth with key Strategic Clients, leveraging our deep relationships by combining them with sound business practices across Group's Global Footprint.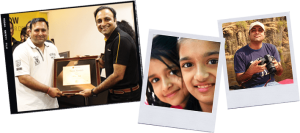 Known for his capabilities of creating high performance teams and passionate about over-achieving expectations, Pratik works actively with Recruitment, Business and Resource Management Functions to encourage maximum performance and dedication, cultivating a culture of excellence at Gateway.
A keen lover of sports and an avid cricket fan, Pratik holds a Master's degree in Computer Applications.