Lina Budhwani is the Chief Financial Officer at Gateway Group. In her role, Lina is responsible for Corporate & Business Finance, International Taxation, Financial Planning and Budgetary Control, Global Treasury and Risk Management of the Gateway Group.
With experience of over 10+ years in various segments of Finance Function, her key priorities are Revenue assurance and margin management to support the company's growth, manage critical finance functions and adhere to regulatory and compliance requirements for all Group Companies across the globe.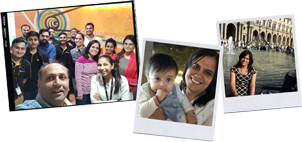 She is also a part of the Strategic Planning Team for due diligence and project viability of the new initiatives of Gateway Group for diversification, organic and inorganic growth.
Lina is a Chartered Accountant by profession with a Master's degree in Commerce and a Law Graduate.