Rahul co-devises global sales strategies and identifies business opportunities across geographies and accounts. He drives the business growth of Gateway Group especially in the Europe, Middle East and East Africa regions. He is a partner in the customer's journeys, managing relationships to ensure mutual growth and success.
Rahul extends business development strategies into channels such as joint ventures, partnerships and affiliate programs. The approach he carries is to have a legal structure in each region which is directly responsible for the customer relationship. He makes corporate brands, various services as well as products in its relevant markets, partners and JV units. He makes sure that teams are identified, well-placed, motivated, trained, recruited and accountable for their tasks and deliveries. As the leader of his team, he guides and catalyzes each of his team-mates' progress as an individual as well as for the overall progress of the organization. He keeps himself updated with the global tech and business trends to funnel the market intelligence back into the system for product roadmaps.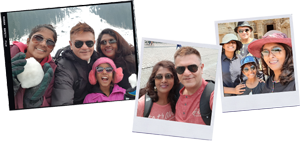 He has an eye to identify resourceful candidates and opportunities for inorganic growth. He also implements Marketing, Sales and STC strategies. He excels in go-to-market plans for each region, reviews the activities, and loves to maintain P2P connect with the customers. This helps him gauge the impact his strategies have on them and improvise accordingly.
He holds a Bachelor's degree in Electronics engineering from S.P. University, V.V. Nagar and MBA in marketing from MS University, Baroda.